Meet Our Team
Our Team
---
Maggie Hall earned her BSc. from the University of Toronto in 1984, her MSW from the University of Toronto in 1986 and her Master of Laws degree from Osgoode Hall Law School in 2008. She has more than 30 years of experience working with families of separation and divorce.
Maggie has been qualified as an expert by the courts with respect to custody and access matters. She is a recognized mediation trainer in the province of Ontario. She was at the forefront of the development of child protection mediation in the province and continues to promote and practice child protection mediation.
Maggie has been accredited as an Elder Mediator (intergenerational mediation) and works with families around later life decisions such as plans of care for elderly parents, power of attorney conflicts, and disputes with respect to estates.
---
Evelyn Vander Zaag has been a team member at the Mediation Centre since 1999. She is a registered Mental Health Practitioner, an accredited Family Mediator and is on the OAFM roster for Child Protection Mediation. She has been involved in the field of social work for over 30 years, and has served as a family mediator for 15 years. Evelyn has continued to expand her counselling skills through the completion of a certificate in Addiction Studies. She has used these skills to counsel individuals and families affected by problematic substance use.
In the past, Evelyn volunteered with a community Youth Justice initiative. More recently, she has been gaining experience in the area of elder mediation.
Evelyn provides comprehensive family mediation and child protection mediation services. Her goal in mediation is to provide separating parents a safe opportunity to make healthy decisions for themselves and their children.
---
Larry has been studying and teaching conflict management for more than twenty years. He has run workshops and seminars for fellow professionals and has trained peer mediators. He is a committed advocate of cooperative problem-solving and peaceful conflict resolution.
After graduating from McMaster University's Family Mediation program, he interned with the Mediation Centre and was accredited as a Family Law Mediator in 2008. In 2010 he added accreditation as a Child Protection Mediator and is on the Ontario CP Med roster. He has provided on-site mediation services at several family courts and works extensively with a number of Children's Aid Societies.
He is a volunteer presenter for the Mandatory Information Program at the Milton Superior Court of Justice.
---
Rick worked for many years in counselling roles with children, youth and parents as a child and youth worker and as a probation officer.
Through his subsequent public sector management roles, Rick acquired additional skills in coaching, mentoring, goal-setting and problem-solving. Rick completed graduate studies in Social Work at McMaster University and in Law (Alternative Dispute Resolution) through Osgoode Hall, York University. His academic training and practical work experience have combined to offer a solid foundation for the practice of mediation.
In 2011, Rick established RFB Associates, a sole proprietorship dedicated to building leadership capacity and organizational excellence in the non-profit sector. In this management consulting role, Rick offers a range of services, including conflict resolution aimed at addressing problems that arise within or between organizations.
Since 2011, Rick has worked with the Mediation Centre and is experienced in both on-site and off-site mediation. In 2014, Rick was added to the OAFM roster for Child Protection Mediation.
Rick is highly motivated to assist people in effectively resolving their outstanding issues, allowing them to move forward in a positive and productive manner.
---
Joan Williams is a Family Mediator specializing in Family Mediation and Elder Mediation. Joan completed the Advanced Family Mediation program at Conrad Grebel University College (University of Waterloo) and studied Alternative Dispute Resolution through the University of Windsor.
Joan works with couples and families to help them develop their own unique solutions to the challenges of life transitions. She focusses on fostering respect and understanding between the parties to ensure that future questions can be resolved in a respectful and effective manner, particularly in relation to the well-being of children. Having lived in other areas of the world, Joan has an understanding and appreciation for cultural diversity.
She has a Masters Degree in Public Administration and experience in governance, workplace issues and volunteer organizations. Joan serves as a mediator with Community Justice Initiatives (CJI) in family issues and in the Elder Mediation program, and also volunteers with the Court Support Program at Waterloo Region Family Court.
---
Jim Fitch, M.A., LL.B., Acc. FM, Acc. EM, is a facilitative family and elder mediator, parenting coordinator and divorce coach. Jim is a past Chair of Discipline and Professional Conduct for both the Ontario Association for Family Mediation and the Family Dispute Resolution Institute of Ontario, as well as the College of Physiotherapists of Ontario. Jim has taught Evidence at the Ontario Police College in Aylmer and in the Police Foundations programs at Conestoga College in Kitchener and Fanshawe College in Woodstock. Jim is an acknowledged expert in Mediation Ethics, and contributed the chapter on Professional Ethics and Conduct in the most recent edition of The Family Dispute Resolution Handbook.
Jim lives in Burlington with his wife, sons, and their spoiled pets Phoebe and Hazelnut.
---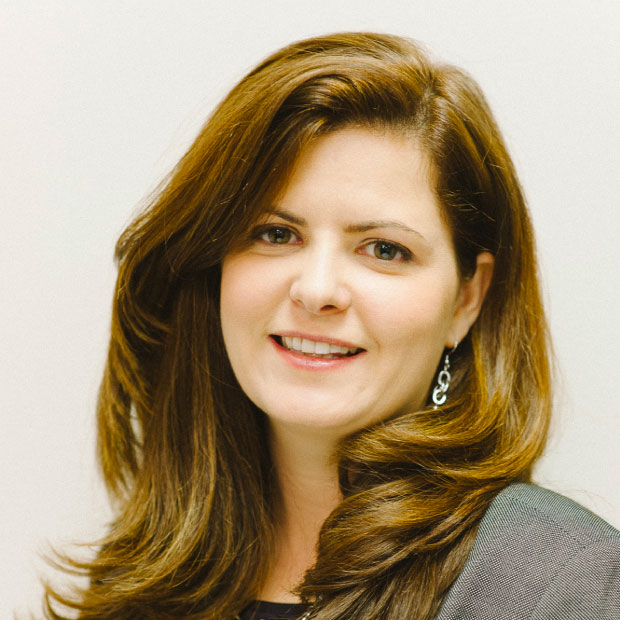 Shannon Anderson
LLB, AccFM(OAFM)
Shannon has been practicing family law for over fifteen years. She graduated from the University of Windsor with an Honours Bachelor of Arts and received a law degree from the University of Windsor. Shannon is an accredited mediator with the Ontario Association for Family Mediation (OAFM), is a certified specialist in Online Dispute Resolution and has a certificate in Child Inclusive Mediation. Her mediation practice spans all aspects of family law including division of property, child and spousal support, and parenting. Shannon tries to ensure that each person's needs, interests and concerns are dealt with in a child and client-centered atmosphere.
---
Steven Benmor
LLB, LLM, Cert F.Med
Steven Benmor of Benmor Family Law Group is certified as a specialist in family law by the Law Society of Upper Canada. He graduated from the University of Toronto with a Bachelor of Science, then from the University of Windsor with a Bachelor of Laws and then from York University with a Master of Laws (Family Law). He is one of the 43 Canadian Fellows of the International Academy of Family Law Lawyers. He was a past adjunct professor of family law at Osgoode Hall Law School and at Seneca College of Applied Arts and Technology. He previously served as a panel lawyer with the Office of the Children's Lawyer and the Office of the Public Guardian and Trustee. His many volunteer positions include Chair of the Board of Access for Parents and Children of Ontario, Chair of the Family Law Section of the Ontario Bar Association, Founding Director and Treasurer of the Ontario Chapter of the Association of Family and Conciliation Courts, and Director of the Ontario Network for the Prevention of Elder Abuse. He was a member of the Expert Advisory Group on Family Justice Improvements to the then Attorney General, the Honourable Chris Bentley. Steven is a frequent writer, presenter and contributor to family law education and press coverage. He was awarded the 2012 Distinguished Service Award by the Ontario Chapter of the Association of Family and Conciliation Courts.
Steven credits his 3 (vocal) children for his greatest education in the field of family law.
---
Geoffrey Carpenter
LLB, LLM, AccFM (OAFM), CP Med
Geoff has practiced exclusively family law for over a decade and is certified as a specialist in family law by the Law Society of Ontario. He received a law degree from the University of Western Ontario, and a Master's of Law (Family Law) from Osgoode Hall.
In addition to being an accredited mediator and child protection mediator, Geoff serves as a Dispute Resolution Officer at the Milton and Brampton courthouses where he assists judges by hearing initial Case Conferences. He is also a panel member for the Office of the Children's Lawyer and the Office of the Public Guardian and Trustee.
---
Brennah Grande
Executive Assistant +
Information and Referral Coordinator
---